Marketing Strategy and Planning Services
Marketing Planning can be tough and often the challenge is in keeping manageable for both your skills and your resource levels.
We are able to fully develop a marketing plan for you based on an initial discussion.  The idea is to create a plan that is manageable and actionable rather than complex and overwhelming.  This provides actionable and practical ideas that will help you to:
Build on your current positive brand image.  Your brand is your calling card to the outside world; use it wisely, and you can separate yourself from your competitors.
Reach new customers using both online and offline techniques. The importance of digital media can't be ignored, but that doesn't mean you should abandon traditional media, either. Your plan will include a manageable mix of platforms giving you balanced exposure to new prospects.
Manage the customer journey in a positive way.  Nurturing leads and responding to all enquiries is key to developing your business. Putting in place processes that enable you to develop long term relationships is how your business with truly flourish.

With our Marketing strategy and planning services you get a service that is tailored to your needs and budget and in a way that you prefer.
How would you prefer your marketing plan to be delivered?
Marketing Planning Workshop
A half or one day (depending or biz size) workshop designed to help us collaboratively build your marketing plan. This suits organisations wanting direction but also to be heavily involved and for an understanding of what is behind the strategy.
A marketing planning workshop is a way to educate and inform you on the best way forward for marketing your business. Essentially it handholding you to create a marketing plan for your business that you are comfortable with. Because you are involved, you understand why you need to do certain things and have more confidence to manage or implement the solutions.
Together we will create a manageable marketing plan with prioritised actions for you to undertake or outsource.
Documented marketing strategy
Great for businesses who want a comprehensive plan researched and delivered. we can assist with implementation through ourselves and  network or you can do it yourselves.  A marketing strategy ensures you concentrate your marketing efforts. Based on comprehensive insights to help ensure your brand, products, audience, channels and message are aligned.
The most comprehensive solution will involve market research, brand assessment and SWOT analysis. If you have a lot of this information, we can use your own insights to help refine your target audience,  communications and USP's before advising on the best channels and messaging for your brand.
Strategy development will typically include:
SWOT analysis
Competitor research
Market and industry research
Target audience profiling
Offers
Messaging
Channels
The right package for you will depend on your business and the price and solution will be based on the size and scope of your project. 
Get in touch for a chat, more information or a free no obligation quote.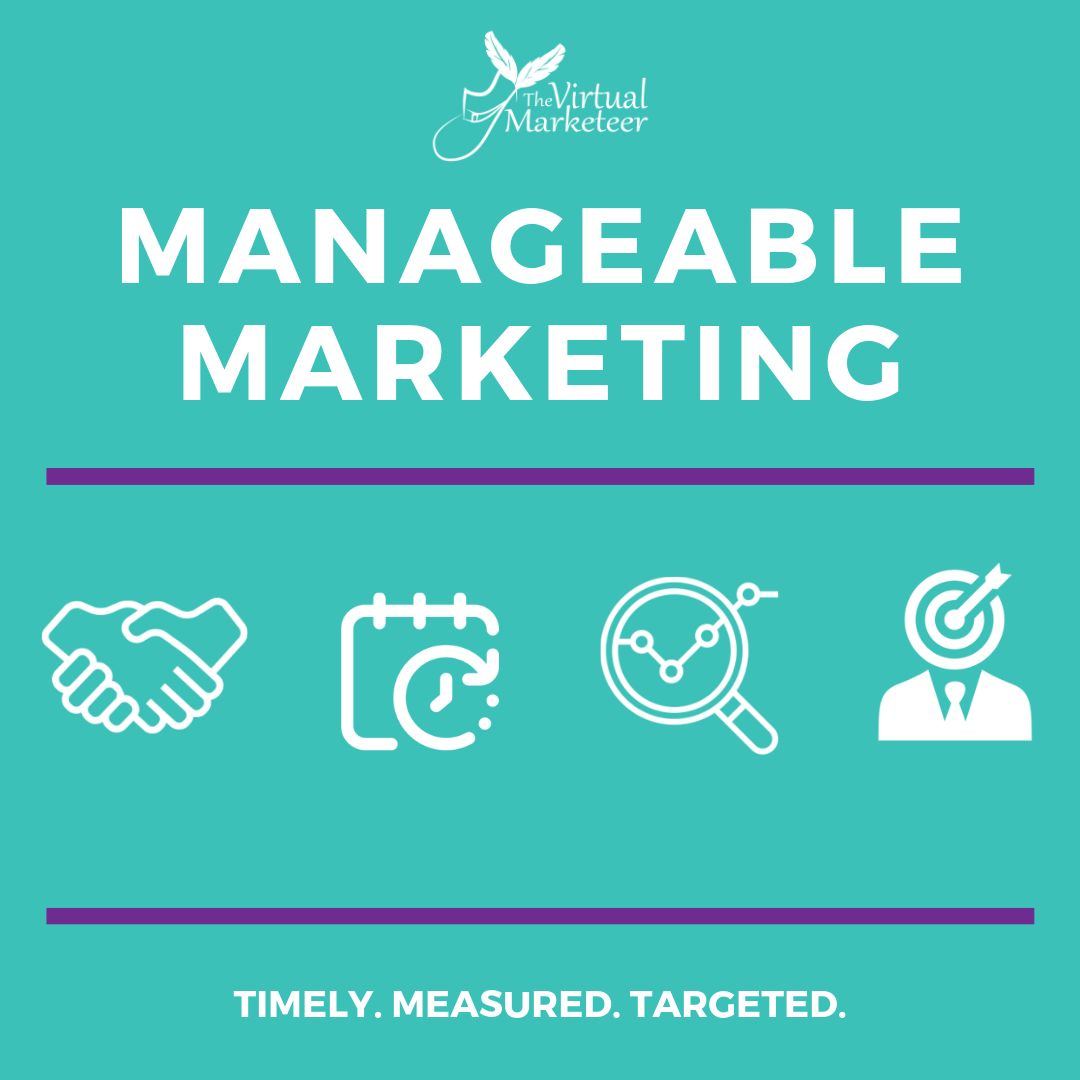 Manageable Marketing
Marketing has to be manageable in so many ways.
Your resource
Your budgets
Your results.
We will look at the right marketing channels for your business and working with you as effectively as possible to maximise results and optimise budgets.
We have a flexible, no jargon approach to help you clarify who you are targeting (and why) and how to promote your business in a way that will maximise your efforts – this is a great option for you.
Get in touch
If you are looking for marketing strategy and planning , call us on 07956 634 330 or email hello@thevirtualmarketeer.co.uk